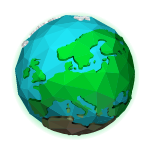 The world needs minerals and metals
The world needs to quickly switch to a higher degree of fossil-free, carbon-neutral production in order to slow down the globally devastating climate change and all that it brings. The green transition, together with a growing population, means that society needs greatly increased amounts of sustainably extracted minerals and metals.
Metals and minerals are found in so much – mobile phones, vehicles and jewellery, but also in, for example, window panes, white goods and bridges. Our modern lives simply wouldn't be possible without metals and minerals. Wind turbines, batteries and other climate-efficient solutions also need metals and minerals that we have not mined before within the EU.
If You Can't Grow It, You Have to Mine It
Part of the need can be met with the help of increased and more efficient recycling (circularity), but the largest part of these increased volumes needs to come from sustainably extracted primary raw materials. Combining primary and recycled raw materials in the refining process is good for both the environment and the economy. Only recycling does not cover the needs of today and the future.
The EU can and must do its part
Within the EU, we today produce approx. 3% of the world's production (calculated as an average of all primary metals), while we consume over 25%! For many of the metals required for the green transition, we import close to 100% of our consumption. These metals often come from countries where mining and further processing have a much greater negative impact on both people and the rest of the environment and where large amounts of carbon dioxide are released in connection with production. 
Within the EU, we have good geological conditions to primarily mine a large part of the metals that we need to cope with the green transition. We have an industry with mining companies, system and technology suppliers as well as world-class academia and should therefore take a great deal of responsibility for the extraction of the material we need for the green transition.
We need a paradigm shift
Major efforts are required to increase the production of minerals and metals within the EU, but in order to do this at the same time as being able to produce the material in an efficient, sustainable carbon dioxide-neutral way, a paradigm shift is required.
In NEXGEN SIMS, 13 absolutely world-class partners work to be an enabler of this, and at record speed.
Follow our journey in the project!