Connectivity and Positioning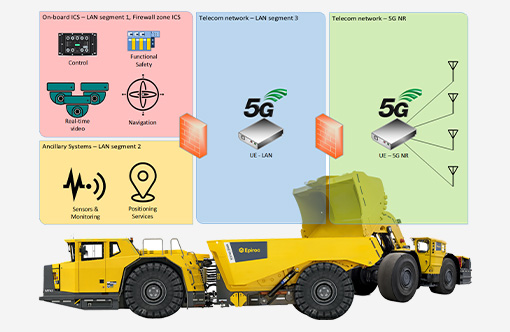 "Reliable connectivity and positioning are cornerstones for obtaining digitalized, automated, efficient, safe, and sustainable mining"
– Wesley Santos, Epiroc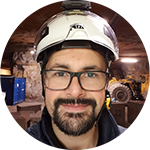 I work at Epiroc's Research & Development Automation, focused on network & connectivity solutions for remote and autonomous operated machines. I've been with the company for 14 years, which has given me the opportunity to visit and work at many mine sites around the world.
I'm passionate about data communication, wireless networks and computer science, a combination that's been extremely valuable for my career. Most people don't know this, but I play several musical instruments and also sing. Lately, I rediscovered joy in reading.
Digital transformation has an enormous potential, particularly for the underground mining process, but leveraging the full potential requires improvements in data collection, connectivity, and decision-making systems. Improved connectivity enables timely asset monitoring, enhanced process control and decision-making accuracy as well as mission-critical automation, all of these collectively contributing to improved safety and productivity.
A versatile and highly adaptable wireless network is needed to support the communication needs for all use cases and applications throughout the mine. The network will be used to wirelessly connect machines, sensors and other tools included in the project's pilot use cases. The scope of this focus area is to identify use cases and related connectivity and positioning requirements, to develop solution concepts for network deployment and for equipping machines with connectivity devices, as well as to review and adapt operation process, roles and tools to support the operation and maintenance of connectivity and positioning solutions in mines.
Why this matters
Reliable connectivity and positioning are cornerstones for obtaining digitalized, automated, efficient, safe and sustainable mining. Our work will enable application use cases and demonstration of technologies developed in the focus areas dealing with robotized inspection, autonomous material handling, and rock stress monitoring. Close collaboration with other partners in mining industries will align the efforts to develop solid sustainable intelligent mining Systems. The outcome will also contribute to develop future industrial standards.
How we work
The first connectivity focus is to design network solutions based on communication needs for the pilots, covering connectivity for the use cases like inspection drones, autonomous vehicles, and environmental sensors. These pilots verify network behaviour under extreme conditions. The results obtained from the pilots, system bandwidth, latency and data loss requirements from processes and applications are used to produce network design guidelines and blueprints that can be used in system design, product development and network installation in the future.
Our second focus in this project is on the operations and configuration of the network, where we expect to see advancements. As a result, this will lead to lower operations cost and will improve the performance of the network due to reduced downtime and efficient operation and management of the network. There are tools and processes today to operate and maintain national mobile networks, but these tools and processes are not directly applicable to mines. This means that tailoring of existing solutions and adaptation to the ways of working in mines is a necessity.
From a data driven perception approach, to enhance the positioning information in local scale, where the needs for autonomy are massive, NEXGEN SIMS will propose novel perception algorithms that will fuse multiple sensors for environment awareness and localization to provide robust environmental perception and positioning. The proposed sensor fusion framework should address the challenges of the underground mine, such as low illumination, lack of features, or dust, which directly affect the reliability of sensor measurement. Towards this, we will integrate a variety of sensors and fuse their measurements to provide robust environmental awareness which will be essential in reactive navigation.
Our challenges
The scope of the focus area Connectivity and Positioning is to collect use cases from mining operator/technology partners and identify the related connectivity and positioning requirements. We develop and create the solution blueprint, together with technology vendors and university partners, for satisfying the requirements to equip machines with connectivity devices, as well as to set requirements on connectivity in the environments where the machines will operate. Operation process, roles and tools will be reviewed and adapted to support the operation of connectivity and positioning solution, aiming for increasing efficiency and productivity.
We are closely collaborating with partners across focus areas to ensure the communication requirements in use cases and corresponding developed technologies are well supported and enabled with our solutions.
Our goals
Guidelines showing how a 5G communication network meets requirements for the use case demonstrations, e.g. Robotized measurement inspections before and after blasting, Autonomous material handling at face, Logistics and rock stress monitoring, etc.
Successful implementation of mine specific O&M functionalities at a mine site
Multisensorial based fused positioning information with an accuracy of less than 5-10 cm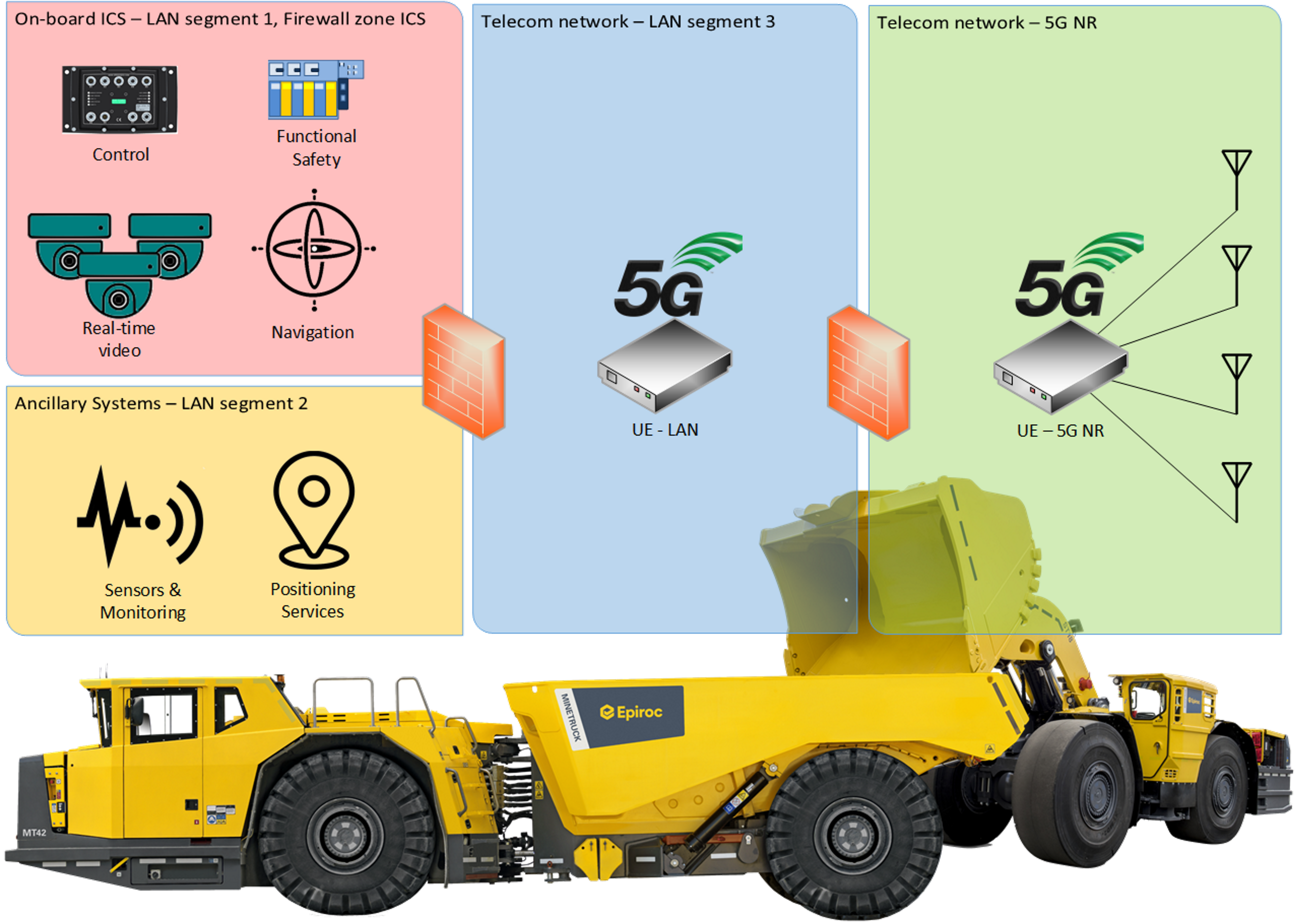 Baseline connectivity architecture for autonomous machines
Latest updates from this Focus area (LinkedIn). Stay posted.