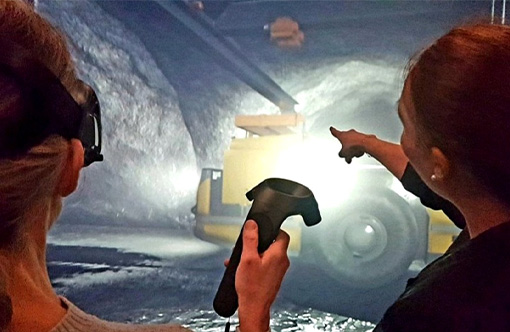 "Modern mining education modules for university students and professional education improve the knowledge and understanding of modern sustainable mining."
– Andreas Eitzenberger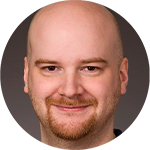 My name is Andreas Eitzenberger and I am a Senior Lecturer in Mining and Rock Engineering at LTU. I teach rock mechanics on a daily basis, which is the best part of my work. It does not matter if it is university students and professional education; seeing people learn is very rewarding. Between September and February, I am an avid fan of American football (NFL).
Our task is to continue to develop virtual reality (VR) environments to use in education and training. The development will build on the VR environment developed in the SIMS project, NEXGEN SIMS' predecessor. Our final product will be modern mining education modules for university students and professional education aiming at improving knowledge and understanding of modern sustainable mining. A portion of what we develop within this area will also be used for dissemination and outreach activities.
Why this matters
The mining industry needs workers that have knowledge and understanding about modern mining, and who know that mining and metals are a key enabler for sustainable society. Using an innovative tool such as VR attracts interest towards mining as a career. By including learning activities that involves VR we can modernize our teaching and create an environment that also enhances learning. Another important aspect is that we bring the mine to the learners, enabling us to visualize the sometimes harsh mining environment while allowing the learners to interact with it within a safe and controlled setting.
How we work
The virtual reality mine we developed during the SIMS project was a collaboration between the research subjects Mining and Rock Engineering and Pervasive and Mobile Computing at Luleå University of Technology. We will continue our successful collaboration, where we use the expertise of each research subject to produce a virtual mining environment that is more interactive and accurate than its predecessor.
Our challenges
One challenge is the fast technological development and the amount of different platforms for users to experience VR on. We therefore have to pay attention, be adoptable and foresee what will be the best solution equipment and platform wise, so that as many as possible can experience our VR environment. Another challenge is for us to decide on what we want to, do since there is so much that we would like to be able to teach using VR. However, I see that as a positive challenge!
Our goals
The main goals our work contributes towards are the development of two VR environments and four educational modules.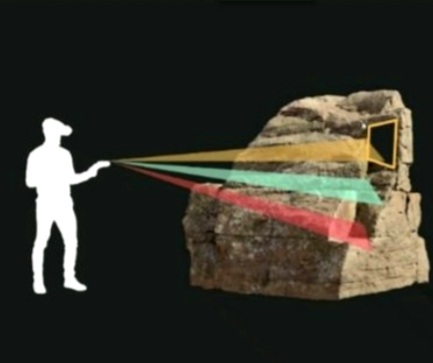 VR will bring the mine to the learners and allows interaction within a safe and controlled setting. Here showing the concept of joint mapping.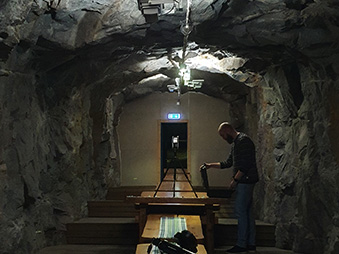 Scanning in progress of a tunnel section that will be used when developing the VR environment for the education and training modules.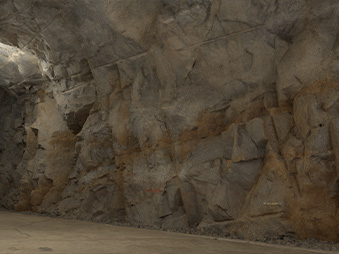 A tunnel wall rendered in VR.
Latest updates from this Focus area (LinkedIn). Stay posted.