Autonomous Battery Charging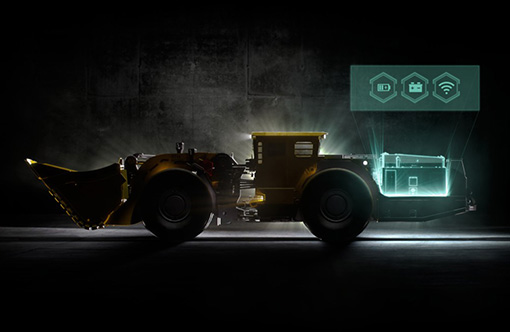 "Autonomous battery charging is a vital component of the electrical autonomous mine."
– Xi Yang, Epiroc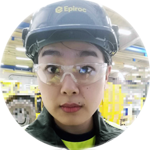 Xi Yang is a Project Manager that focuses on the implementation of Battery Electric Vehicles.
Autonomous battery charging will safely, quickly, and efficiently transfer power to the machines without direct human Interaction.
Why this matters
An autonomous mine will ensure higher efficiency, higher personal safety, and higher profit.
With the current battery technology and swapping solution set up, a battery swapping will require experienced staff, complex manual operation, and add-on down time for machine to wait for the entire manual swapping process.
Autonomous battery charging is a vital component for future autonomous mines and provides power to battery machines in an efficient and safe way which will also be an enabler for enhancing the live work elimination.
With the development of the battery technology, charging rate will continually increase which means that the charging time will be reduced, and battery swapping may not be the only solution way forward. Thus, autonomous charging connection will play an even more important role once fast charging is introduced.
How we work
The study direction comes from the market demand and technology trend of next generation battery solutions.
The project team has been in close collaboration with Epiroc customer technical service to collect the latest customer demand and lessons learnt. Meanwhile, the marketing and R&D team have been focusing on the state of art of the battery autonomous handling technology and evaluating the possibility of introducing them into mining business.
Our challenges
The adaptability of technical solutions for mining environment is one of the biggest challenges along the way. Within a mine, there are many factors eliminate the introduction of a common solution compared to other industry businesses, such as tough environment, dusty and humidity, air quality, space limitation … To understand and be prepared for these constraints of different mines and other practical limitation plays an important role within our study.
Feasibility analysis of the possible solutions and deep dive into the selected options have been carried out at the first phase of the project, where multi functions within Epiroc have been involved to guide the project team to take the right direction with the latest practical experience.
Our goals
To have safe autonomous battery charging solutions prepared for a future autonomous mine is our main goal.
We evaluate and introduce mature and proven solutions from other industry into mining industry with consideration of the upcoming market and technology trend to ensure we are aligned with the state of the art of the battery handling technology. The solutions are considered with mining adaptability, modularity, user friendliness, cost efficiency and maintainability.
We focus on safety enhancement, creating enablers for future autonomous mining, providing pieces of the puzzle which will help to complete the design for a future autonomous mine.
Latest updates from this Focus area (LinkedIn). Stay posted.