Mine Design for the Future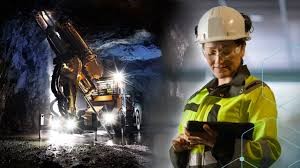 "Mine design for the future is all about getting a process in the mine that is as energy efficient as possible, while at the same time being production efficient."
– Jenny Greberg, Luleå University of Technology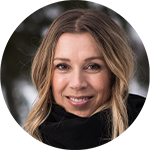 I'm an associate professor of mining and rock engineering, and also the head of Sweden's national mining innovation programme.
This area is fun to work with, and gets a larger purpose when working in  a consortium with companies on a global market. It is important that we who have the ability take responsibility to drive technology forward to improve both working conditions and sustainability. The indirect effects when sustainable and autonomous solutions reach the market are enormous. It's also cool that the industry is leading the way and pushing for sustainable solutions before they are required by regulations.
Outside of work, I enjoy outdoor activities such as skiing and running, especially in the mountains.
Mine design for the future is about designing the mine in a way that allows it to take full advantage of the new technologies that are being developed, e.g. use battery powered machines and autonomous processes.
The mine of the future is a sustainable, digitized and autonomous mine. It needs to be designed in such a way that production efficiency is secured, and energy consumption for the autonomous machines, is optimized with space for charging stations, etc. The modern mine is not only diesel-free but also energy-efficient and the mine layout and infrastructure should be such that you do not have to drive unnecessary distances with heavy loads.
We're also looking at ventilation strategies, as a substantial share of the energy consumption in an underground mine is related to ventilation. It's all about getting a process in the mine that is as energy-efficient as possible, while at the same time being production efficient.
Why this matters
We believe that clean energy will be in short supply in the future. It will also be extremely important for the mining industry to achieve sustainability and climate impact goals, meaning that we must have strategies and concepts for making energy efficient and production efficient mining operations.
How we work
We decided early on to talk to the mining industry, and ask them how they envisage the use of battery powered machines. A few already have experience from this, and almost all the others have thoughts on the subject. We listen globally, by conducting a large survey that just over 20 mines around the world have responded to.
The information from this survey – in addition to results from the previous project, SIMS, and other production data – form the basis for simulations and allow us to create concepts for how things should work. We create 3D models where we simulate ventilation and production in mines.
Our challenges
Developing concepts is always difficult, because no mine in the world is like the other. It's a challenge to develop generic concepts and strategies that can be used 'everywhere', and even 'general advice' needs modification to be useful.
Another challenge is the industry's reluctance to use battery powered machines underground. Despite evidence to the contrary, some still believe that electrical machines are not as safe, or at least not as efficient, as the traditional ones with diesel engines.
Our goals
Our goal is to develop a concept – strategies for designing the layout and infrastructure of tomorrow's more sustainable, and more efficient, mine. Although it's not possible to make a template that would work everywhere – as the conditions for various mines are so different – we aim to find universal solutions that can be used, and to show that these solutions work.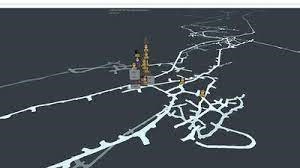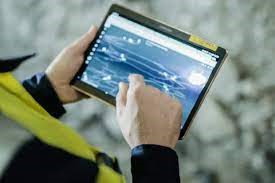 Operator planning operations.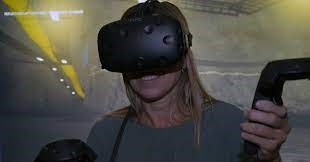 Experiencing mine design in VR.
Latest updates from this Focus area (LinkedIn). Stay posted.